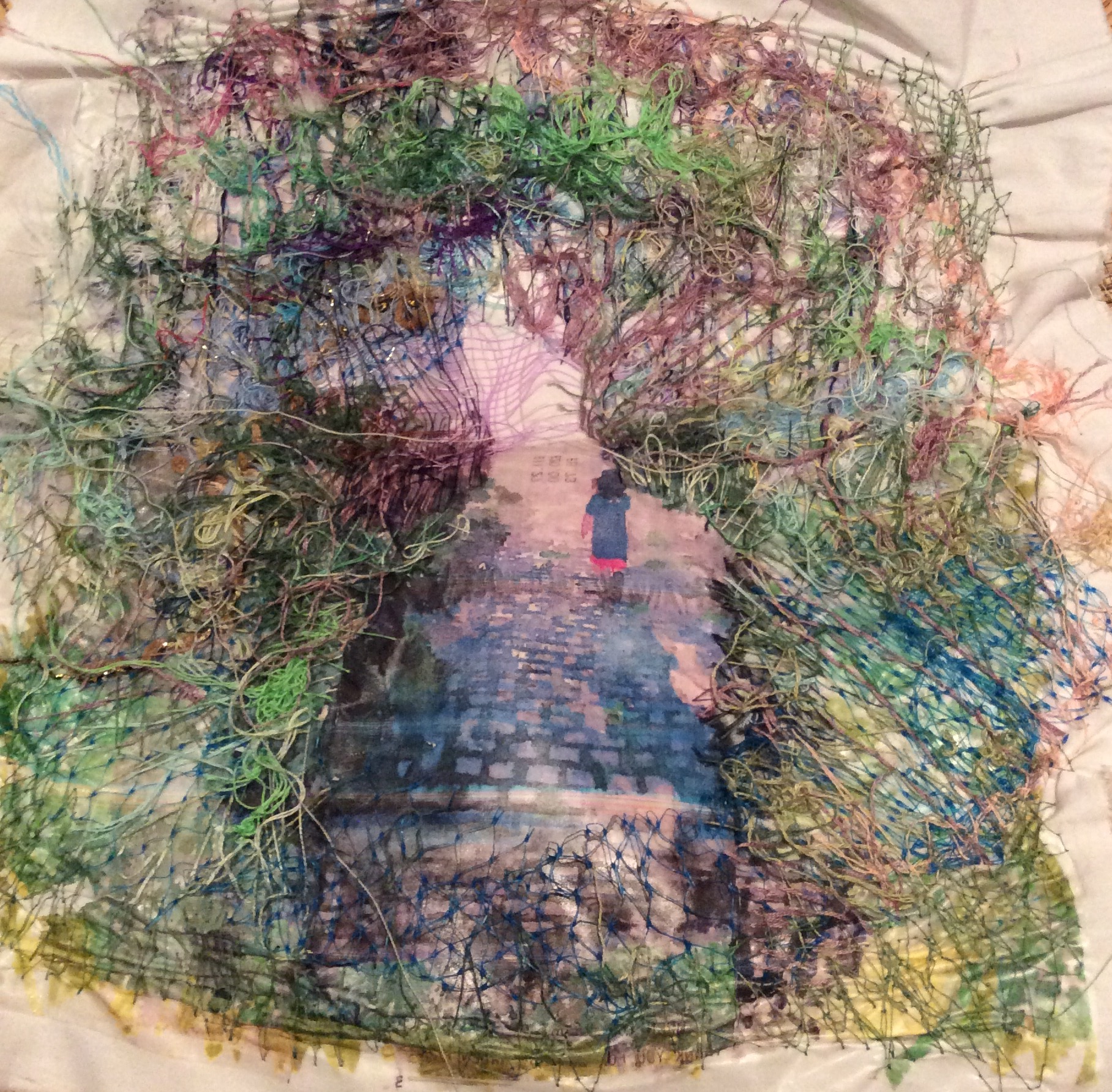 In the heart of bustling Green Lanes is a nature reserve where wild blackberries, wild flowers and wild plum trees thrive.
A hidden oasis in the middle of the city, local parents take their children to play in railway fields.
Additional information
Size: 30 x 30 cm
Media: print, cloth, thread (hand and machine). Trapped objects found on the reserve.