Welcome 
Croeso i Hafan Haf
 

Haf Weighton is an artist living and working in Penarth, South Wales.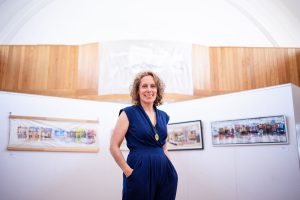 Working with paint, print and stitch, her portraits convey a sensitivity and connection to place.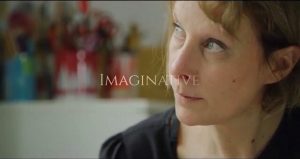 As well as referencing her home town, her work explores her Welsh identity and the many other places she has lived and experienced.

Haf has exhibited widely, including at Knitting & Stitching Shows, Alexandra Palace, London  and at The Saatchi Gallery, London.

Haf is a juried Member of Society of Designer Crafts and Society for Embroidered work.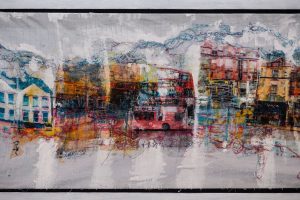 Haf was employed as an art teacher in London for a decade. She is an experienced workshop facilitator, tutor, trainer and public speaker,

Haf  judged the under 25 Art, Design and Craft Scholarship for the Urdd National Eisteddfod in 2019  – the largest Youth Festival in Europe. 

In 2020 Haf was invited by Cardiff and Vale University Health Board to act as the Lead Artist for Barry Hospital's 25th year anniversary.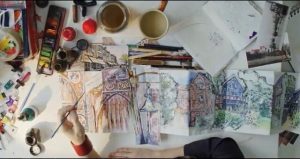 Croeso

Artist tecstiliau a Cymraes sy'n byw ac yn gweithio ym Mhenarth, De Cymru ydy Haf Weighton.

Gan ddefnyddio paent, print a phwythau, mae ei portreadau yn ceisio cyfleu sensitifrwydd a chysylltiad i le.  Yn ogystal â'i milltir sgwâr, mae ei gwaith hefyd yn cyfeirio at y lleoedd niferus eraill mae wedi byw ynddynt a cael profiad ohonynt.

Mae wedi arddangos yn eang. Yn cynnwys y Knitting and Stitching Show yn Llundain ac yn Oriel Y Saatchi yn Llundain. 

Mae Haf yn aelod rheithiol o Society Designer Crafts a Society Embroidered work.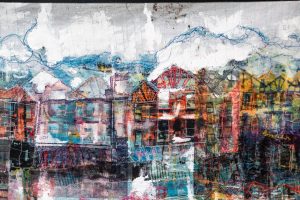 Fe weithiodd Haf fel Athrawes Gelf am ddegawd  yn Llundain.  Mae wedi arwain gweithdai ar rhan Estyn ac am Amgueddfa Genedlaethol Cymru. Mae hefyd wedi hyfforddi athrawon mewn nifer o Ysgolion.

Beirniadodd Haf Ysgoloriaeth 18- 25 oed Celf a  Chrefft Eisteddfod yr Urdd yn 2019. Mae hefyd yn eistedd ar Banel Genedlaethol Celf a Chrefft yr Urdd.

Gwahoddwyd Haf yn 2020, gan Fwrdd Iechyd Caerdydd a'r Fro, i ddatblygu gwaith ar rhan Ysbyty Y Bari  – fel rhan o ddathliadau 25 mlynedd yr Ysbyty.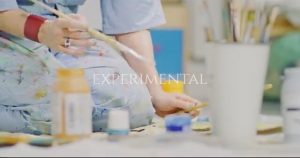 AllDrawingsPrivate CommissionsProductsPublic CommissionsWork for Sale