Welcome 
Croeso i Hafan Haf
 

Haf Weighton is a Welsh speaking artist that has exhibited widely, including at The Saatchi Gallery, London.  Working with paint, print and stitch, her portraits of architecture convey a sensitivity and connection to place.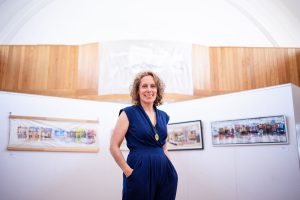 Haf is a member of Society of Designer Crafts and Society for Embroidered work.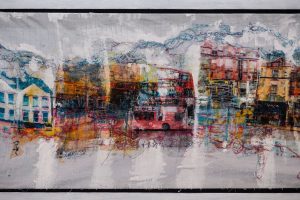 Having worked as an art teacher in London and as a creative practitioner for many Lead Creative Schools Projects for The Arts Council of Wales. Haf has become an experienced workshop facilitator, tutor, trainer and public speaker. She currently works with many schools and offers training to prepare schools around arts methodologies for the new curriculum for Wales.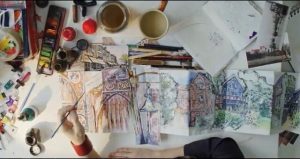 Croeso

Artist tecstiliau ydy Haf Weighton.  Mae wedi arddangos yn eang. Yn cynnwys Oriel Y Saatchi yn Llundain.  Gan ddefnyddio paent, print a phwythau, mae ei portreadau yn ceisio cyfleu sensitifrwydd a chysylltiad i le.   Mae Haf yn aelod o Society Designer Crafts a Society Embroidered work.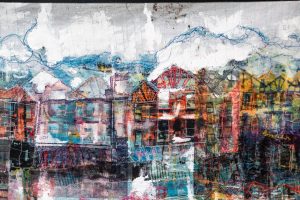 Fe weithiodd Haf fel Athrawes Gelf yn Llundain.  Mae wedi arwain gweithdai ar rhan Y Cyngor Celfyddydau, Estyn ac am Amgueddfa Genedlaethol Cymru. Mae hefyd yn gweithio gyda nifer o ysgolion ac yn hyfforddi athrawon  i baratoi ysgolion am y cwricwlwm newydd yng Nghymru.

AllDrawingsPrivate CommissionsProductsPublic CommissionsWork for Sale